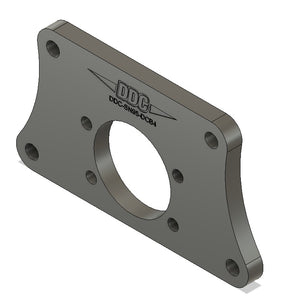 Dual caliper bracket for mounting additional pair of rear calipers to your SN95 / New Edge Mustang drift car! Billet aluminum construction, designed and machined in-house.
This bracket uses stock Cobra Model rear calipers and rotors fitted to a base model or GT solid rear axle.
Also a great option for drag racers looking to install a staging brake!
This is for (1) pair of caliper brackets. Only one kit is required per vehicle.