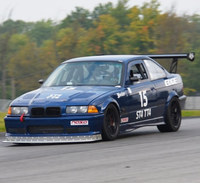 Race Winning Results
The support we provide to our racing clients translates to faster lap times, reliable operation, broken records, and podium finishes. Click to see more about our Track Preparation Services.
Popular Services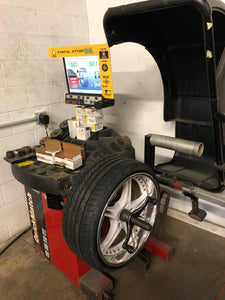 Wheel / Tire
Whether you're looking to get a fresh set of tires on your performance daily driver, or swap to something more aggressive for your next track day - We've got you covered with wheel/tire sales and in-house mount/balance service utilizing Hunter Engineering equipment. See More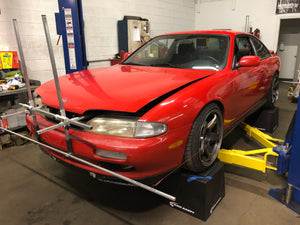 Wheel Alignment
Our simple, yet effective means for wheel alignments offer the ability to accommodate extremely low cars and protect wheels from possible damage (no clamping to rims). The "string method" works great for track and road cars - in fact you'll see similar techniques utilized in top tiers of racing like Nascar, Trans Am, World Challenge, and more.
Wheel Fitment
Utilizing combinations of fender rolling, ride height, and alignment changes - we can reduce the amount of tire rub and poke outside the fenders while maintaining an aggressive look and feel.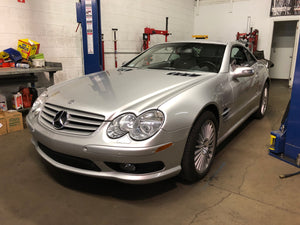 General Inspection / Maintenance
Our general inspection and maintenance services provide insight to the overall condition of your vehicle. Often times, items such as brake fluid, worn suspension components, and engine leaks can go unnoticed for quite some time before leading to costly failures. Our attention to detail often reveals issues that others might not notice until it's too late. Our specialized diagnostic equipment allow us to run dealer level tests, providing accurate diagnosis and cost effective repair plans.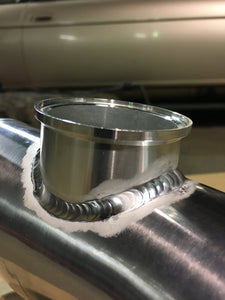 Welding / Fabrication
We frequently take on custom fabrication projects of all sizes - from DIY'ers needing a new blow off valve flange installed to their intercooler piping to custom Stainless Steel or Titanium exhaust systems, turbo kits and components, intercooler piping, roll bars, roll cages, welded differentials, custom motorcycle parts, and even prototype parts and fixtures. We have the creativity, experience, equipment, and access to materials to create almost anything you can think of!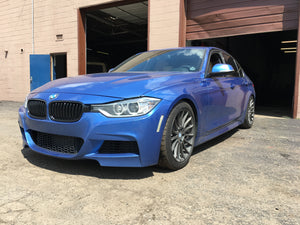 Performance Modifications
Specializing in BMW, Nissan, Ford Mustang, Chevy LS, and turbocharged platforms - we offer a range of modifications and upgrades to increase horsepower, improve handling/braking, and reliability. Our goal is to create performance packages that cater to our clients' current and future goals.